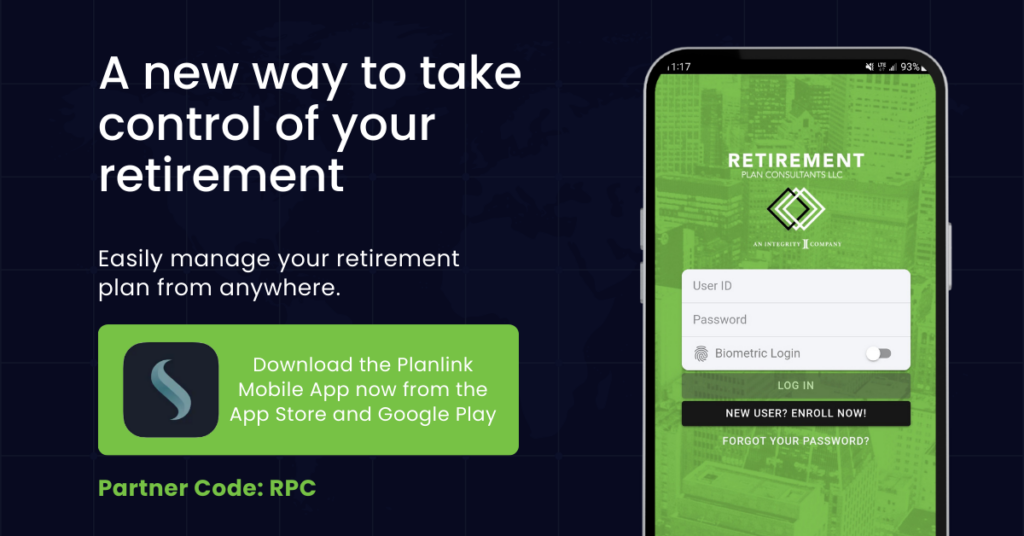 Partner Code: RPC
At Retirement Plan Consultants, we're always working to help our retirement plan participants manage their accounts. That's why we're so pleased to now offer our new Planlink Mobile App with easy account access and many great features for plan participants. The app is available for participant accounts only, plan sponsors are not able to login on the app.
Features for plan participants include –
◆ Access your account from anywhere and with touch/face ID for secure authentication
◆ Enroll in your retirement plan in 5 minutes or less
◆ Easily manage your investment portfolio
◆ Change your future contribution rates
◆ Request a loan, rollover, or lump sum cash withdrawal (if available)
We believe that Planlink will help you enjoy your experience with Retirement Plan Consultants even more. Download our app directly from the App Store or Google Play today! For questions regarding Planlink, please contact our customer service team.